We, at Instarom Instalatii Romania have as a main goal to provide great quality equipments and customer services. We sell air conditioners, from the simpler split systems to the more sophisticated HEAT PUMPSMulti SplitMultiVVRV and other types of cooling and heating types.
Who We Are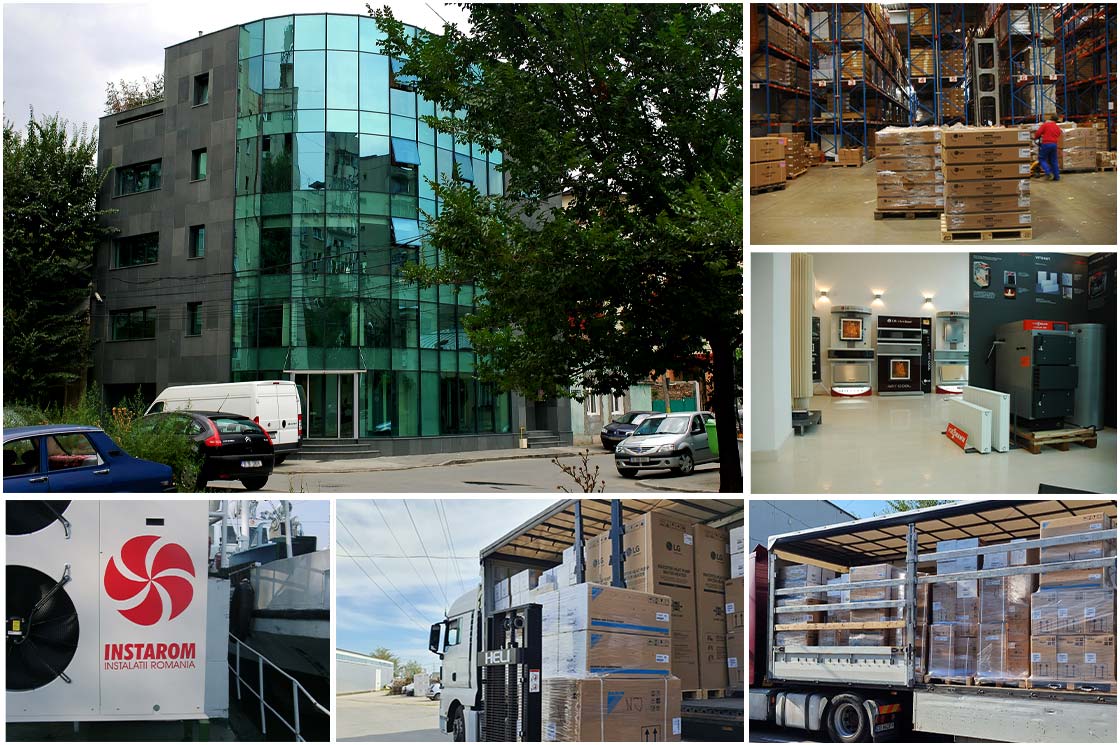 Our air conditioning wholesale business serves Austria, Belgium, Bulgaria, Croatia, the Republic of Cyprus, the Czech Republic, Denmark, Estonia, Finland, France, Germany, Greece, Hungary, Ireland, Italy, Latvia, Lithuania, Luxembourg, Malta, the Netherlands, Poland, Portugal, Romania, Slovakia, Slovenia, Spain, and Sweden.
As a leading wholesaler with a extensive network of dealers, we offer not only competitive prices but also technical support. Our inventory includes a wide range of models and we pride ourselves on our fast delivery times.
We are interested in establishing partnerships with new clients. If you are interested, please send us an email.
Location
Our offices are located in Aristide Pascal Street, no. 1, sector 3, Bucharest, Romania. Is near the city center, close to a major boulevard called Bdul. Unirii.
Phone/fax: 004021-326.22.10, 004021-326.22.20, 004021-326.22.30
Office hours: Monday to Friday 9:00-16:30
Email: contact@instarom.com